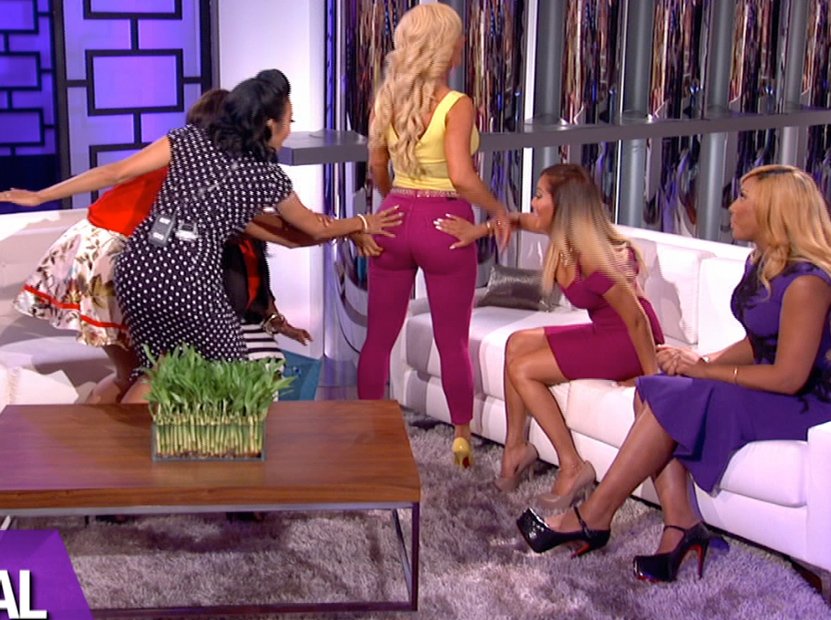 Ice-T's wife Coco Austin brought her donk to the "The Real" earlier this week, where she let all the co-hosts give her the hands on donk-test.
While on the show, airing Friday, the 34-year-old also talks about the craziest rumor she's ever heard about herself.
"I think it just goes back to when I first got into the picture and I heard that I had booty implants," says Austin. "I was so taken aback because for the longest time I was trying to hide my bu** … but then I took it as a compliment because then I was thinking, if it looks that good."
Check out the video below.
Spotted at 4UMF