Looking for another date or place to take your family in Midtown Atlanta? Well we have one for you Top Golf Atlanta.
Golf entertainment leader Topgolf International, Inc. today officially unveiled Midtown Atlanta as its second Georgia location, just two months after the company's grand opening in Alpharetta. Topgolf® will begin construction on the 65,000-square-foot facility Tuesday; the site is expected to open to the public in spring 2015.
Topgolf Atlanta will be located at 1600 Ellsworth Industrial Blvd. NW, approximately 3 miles from Atlantic Station and the Georgia Institute of Technology. The company will redevelop a previously vacant industrial site.

"Topgolf Atlanta is a very special project for our company as it is our first-ever truly urban location," said Topgolf Real Estate Director Zach Shor. "We are excited to become part of the fast-growing west midtown area and offer residents of the 'live, work, play' environment another option for their entertainment."
Topgolf is the only entertainment center of its kind, offering competitive golfing games for all ages and skill levels and advanced technology to track players' shots. Those who just want to relax can enjoy the upscale, laid-back ambiance that boasts more than 230 high-definition flat-screen TVs and an extensive food and beverage menu. The company's Alpharetta location opened to the public on May 20 and has since welcomed more than 50,000 guests, of which more than one quarter have become repeat visitors.

"Topgolf's expansion is terrific news for Georgia tourism," said Kevin Langston, deputy commissioner of the Georgia Department of Economic Development and head of Georgia Tourism. "The new location is near all the dining and nightlife options in West Midtown and has easy access to the Centennial Olympic Park and Atlantic Station attractions. Topgolf provides yet another reason for tourists and locals alike to get out and experience the fantastic destination this city has become."
The new three-level location – constructed by ARCO/Murray – will include approximately 3,000 square feet of private event space and 102 climate-controlled hitting bays that can host up to six players at one time. Shor estimates that Topgolf Atlanta will serve approximately 450,000 visitors in its first year of operation. Nearly half of all Topgolf guests describe themselves as "non-golfers."
Founded in 2000, Topgolf welcomed its 10 millionth visitor in history last November. The company has introduced more people to the game of golf than any other concept. Topgolf's economic impact in its local communities is also remarkable, creating hundreds of jobs at each location and serving as an anchor tenant that tends to attract other popular franchises to the area. In fact, its economic output in the greater Atlanta area is now expected to exceed $529 million over a 10-year-period, according to a third-party audit.
"Topgolf is another great addition to Atlanta's wealth of entertainment and sports options," said Mayor Kasim Reed. "Along with creating nearly 110 full-time jobs, its location on the Westside supports redevelopment efforts and strengthens this neighborhood's position as a top destination."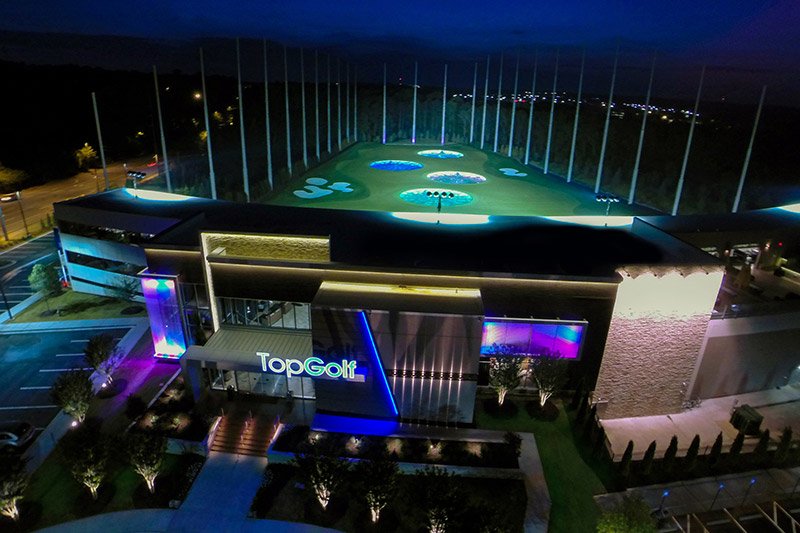 For more information visit http://topgolf.com/us/atlanta/