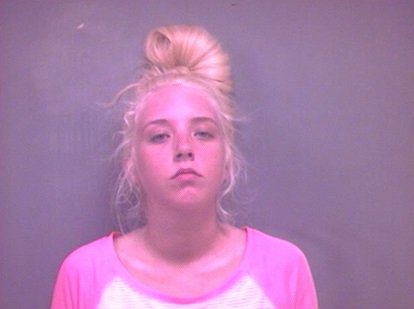 When 19-year-old Dallas Archer was booked for driving with a suspended license in Kingsport, Tennessee, police found a surprise as the searched her.More accurately, they found a loaded handgun crammed inside her vagina. Which was stolen. Via The Smoking Gun.
As Dallas Archer was being booked into the Kingsport jail, a female corrections officer alerted to an "unknown object" in the teenager's crotch during a search

The jailer and a female cop then accompanied Archer to a bathroom for further examination, a review that led to the recovery of a "North American Arms 22 LR revolver (loaded) which Ms. Dallas had concealed in her vagina," according to a Kingsport Police Department report.

A subsequent check revealed that the five-shot mini-revolver… had been "stolen from an auto burglary in 2013."
The gun is four inches in length, which I bet means she had no problem handling it.
Up top.
[Mug Shot via The Smoking Gun]