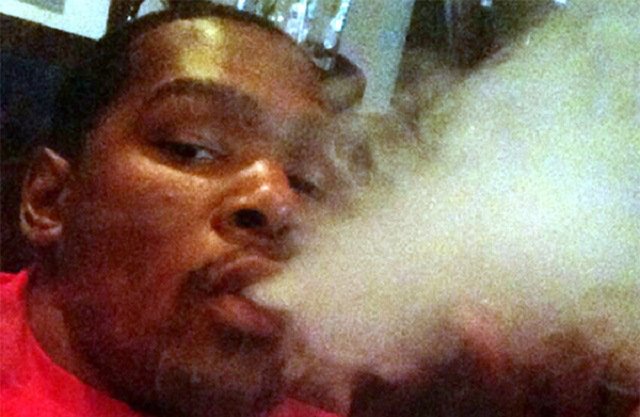 The nation's stance on marijuana has shifted over the years. So far there are 23 states that have legalized marijuana for recreational or medical purposes. Yet, NBA players caught smoking weed are subject to a five-game suspension for their first offense and a mandatory entrance into league's substance abuse program.
Many players are crying foul and according to a report from TMZ Sports, there's growing support from playars who want the league to legalize the use of medicinal marijuana.
TMZ asked 10 players what their stance was on the issue and all 10 were in favor of the league legalizing medical marijuana.
One player told us, "How can you tell a guy with a prescription not to use it?? They should be allowed to have their medicine."
Another said … "The NBA shouldn't advertise for it, but I don't see an issue if a player uses [with a prescription]."
TMZ also talked to the NBA Player's Association who said that if there membership felt strongly about the issue they would bring it up with the owners in the next collective bargaining agreement negotiations in 2017.
Last year we heard rumblings that the NFL was having internal talks about shifting it's stance on marijuana but never acted most likely because there's still a stigma associated with marijuana legal or not.
H/T TMZ Sports