"Operation Four Horseman" Drug Bust In Georgia Nets 500 Kilos Of Cocaine & $23.8 Million In Cash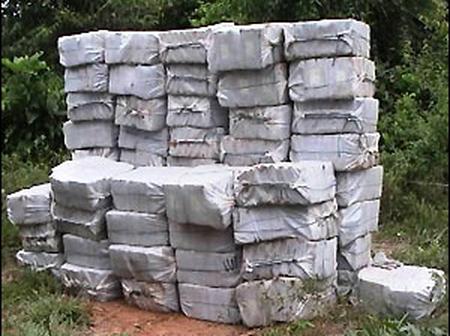 The DEA crept up on a come up with their recent drug bust of alleged Mexican Cartel Members.
In an investigation dubbed "Operation Four Horsem**", police nabbed 23 Atlanta-based Mexican cartel members, 23.8 Million in cash and 567 kilos in cocaine.
Special Agent Rodney Benson said the cartel was running drugs up and down the east coast.
He added that $8 million of the seized money will be divided among five local law enforcement agencies that gave critical support to the investigation. The agencies named were the Georgia Bureau of Investigation, Georgia Department of Public Safety, the Lawrenceville Police Department, the Henry County Sheriff's Office and the Troup County Sheriff's Office.
"We are asking our local law enforcement partners to step up and help us with an international crime problem, but really on a local law enforcement budget," U.S. Attorney Sally Yates told the Atlanta Consti*ution Journal. "It was important that we give back some of the money that was stripped from the cartels."
The bust was the result of a 2 year investigation. 2 of the 23 people arrested are among a group of 4 brothers that are said to be the head of the cartel, the other 2 are still at large.
Cot Damn!!!! Mexicans still getting in like it's the early 90's.