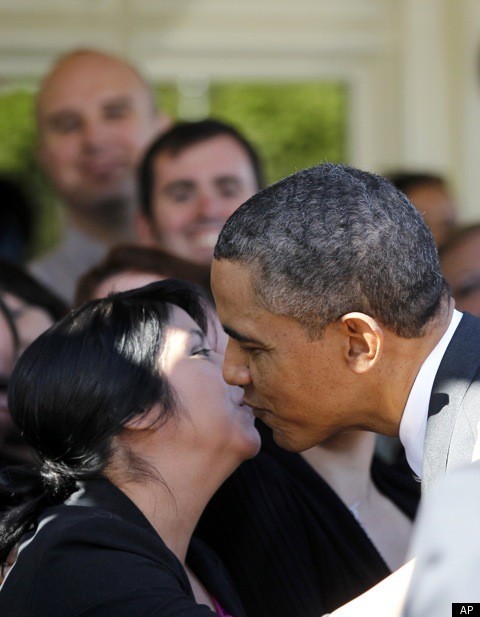 A photo snapped Thursday appears to show President Obama planting a mouth-to-mouth kiss on a random woman during a campaign stop at Disney World in Lake Buena Vista, Fla.
MSNBC reviewed the actual footage of the incident, however, and reported what a close look already reveals: Obama was going in for a kiss on her cheek, not planting a big smooch on her lips.
While shaking hands following a speech on U.S. tourism, the woman seen in the picture offered the president a compliment, MSNBC reports.
"Aww see there. Who said, who said that?" Obama responded.

"Me," the woman answered.

"She gets a kiss,"
the president said.
With the president being the subject of so many pictures from all sides and at all times, it's not uncommon for potentially misleading photos to emerge.
The video below shows another instance of a photo, taken at just the right (or wrong) angle, making for an awkward moment.