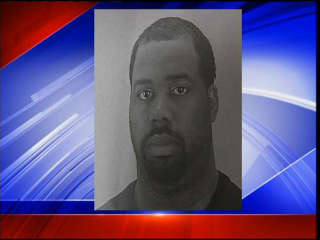 After Alphonso Golden, the Akron man shot in the face on East Waterloo Rd. on Wednesday, September 18, his friend, basketball great Lebron James sent out a tweet mourning his loss,
"I was just with you homie. RIP my homie Fonzo."
Authorities at the Summit County Jail say that they were also very familiar with Golden.
"He was here on felony charges over the past 10 years."
In those 10 years the 28-year-old was charged with 21 crimes, half of them were felonies that included guns, drugs and violent behavior. James' tweet, "violence isn't the answer" came too late for Golden, killed in a hail of gun fire so loud it woke neighbors from their sleep. Golden was killed as he sat in his 2005 Dodge Magnum.
It would seem he lived the very same way he died, under a cloud of violence. An Akron Officer gave a brief description of Golden's record,
"A prior charge of possession of drugs, probation violation, weapons under disability, failure to disperse, riot and various offenses."
While police search for his killer one can't help but wonder did Golden's violent life directly contribute to his violent death? Alphonso Golden's killer remains at large.