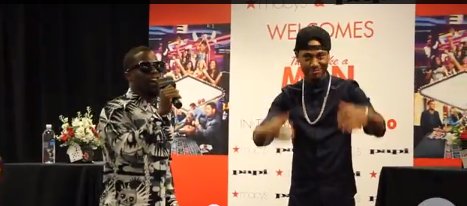 Atlnighspots.com caught up with Kevin Hart and Terrance J at Lenox Mall in Macy's promoting their newest flick "Think Like a Man Too"
before heading over to the premiere. Papi clothing line in Macy's men's wear gave away passes to take a selfie with Kev or Terrance with the purchase of $35. Fans of all ages lined up with their phones out already in selfie mode to take a flick with the "Think Like a Man Too" actors.
Kevin Hart & Terrance J Promote "Think Like A Man Too" At Lenox Mall (Video) from Atl Night Spots on Vimeo.