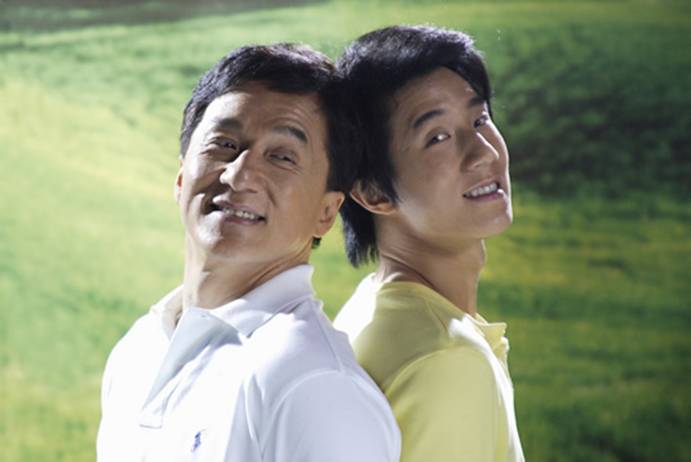 Hong Kong action star Jackie Chan revealed that he would donate all his assets to charity during an awards ceremony in Beijing on Thursday and would not leave a cent for his son, singer Jaycee Chan, reported Chinese media.
Chan, who already willed half his fortune to charity, expressed Thursday that his son will get nothing after he [email protected][email protected] away.
"If he is capable, he can make his own money."If he is not, then he will just be wasting my money,"
said Chan.
Although the younger Chan received an award that night, his father was still not satisfied and regretted not pushing him to greater heights.
"I really regret not sending him into the army in the past, to give him more experience and temper his character,"
the 56-year-old star said.
He also took the opportunity to comment on recent rumours of his death in the tabloids, which had left the people around him in a tizzy.
"I am not dead, though I am so busy that I may get worked to death," said Chan. "I wish the media would report more on public service and charity news instead of gossip. It is of much greater value."
"Even Will Smith (Chan's Hollywood actor friend) was fooled [by the fake reports] and mourned my passing on the Internet."
Jaycee Chan also became extremely worried after hearing about the false reports and called his father just to make sure.
"My dad scolded me 'Do you wish I were dead?' That was when I knew it was all false,"
said the younger Chan.
You think Jackie is wrong for doing that?