Future Speaks On Ciara in XXL Mag: "A Lot of Moves Are Just Made Out of Just Being Evil"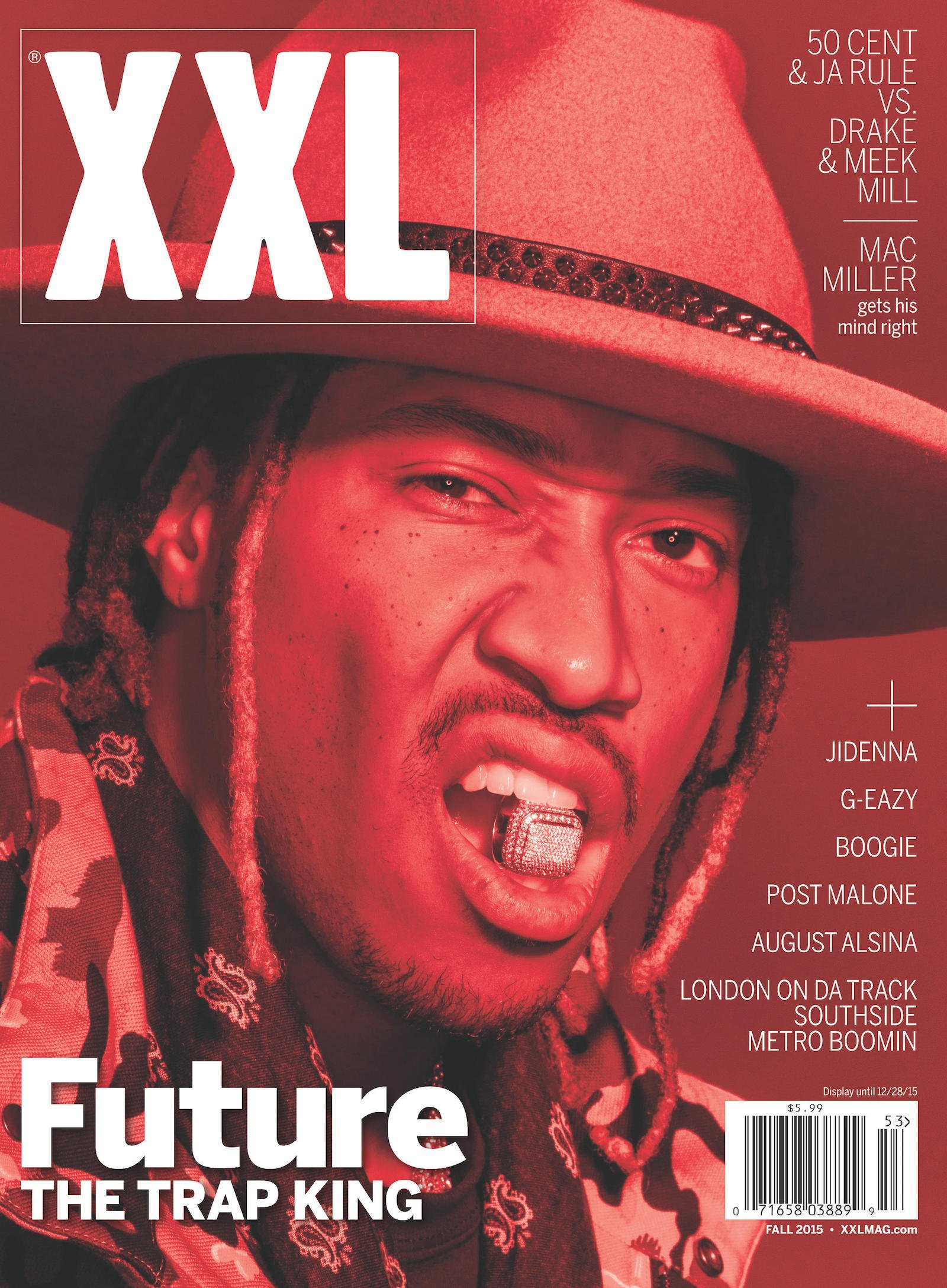 ON CIARA HAVING THEIR SON, FUTURE, AROUND HER NEW BOYFRIEND, SEATTLE SEAHAWKS QUARTERBACK RUSSELL WILSON
"I'm telling you right now, I'm giving you two sides. Like, I'm cool with it. I'm cool with him being around him but certain situations, we all in the public eye, you can't move around with my son a certain kind of way, you know what I'm saying? I feel like a lot of moves are just made out of just being evil, basically. Because, you know, the success of my album and you still want to make certain moves to take the spotlight off me a little bit and shed light on a negative situation. Why would you want to put light on a negative situation? Even if I didn't care about it, the people have a way of looking at it. Why would you want to give these people an opinion on our kid? Why won't we just let our child be a child?"
Here are a few more excerpts from Future's interview:
ON HIS FAMED GUCCI FLIP-FLOPS
"Man, this gon' sound crazy but I had a pair, one pair of Gucci flip-flops that inspired me to make the song. But with that said, man, my grandma was over the house and she went swimming in the swimming pool and she needed some shoes. She needed some flip-flops and she like, 'What you got?' and the Gucci flip-flops was sitting by the door. And she put my Gucci flip-flops on and ain't bring them back. I'm like, that's kinda weird. [Laughs] The album come out, then it made it a little more weird that she got my Gucci flip-flops on and it's my grandma… Yeah, she heard the song. She don't even understand it though. Like, 'You don't even understand, those the Gucci flip-flops that inspired the song that you wearing. And you my grandma and you wearing them. Ugh.'"
ON SPLITTING PARENTING
"I want to be able to judge him for myself. I want to judge the nannies that's around my child. I don't want to pay for a nanny that I never met, that I never got a chance to interview. That's not the life I want for my child. I want to be involved 100 percent in all decisions made. This my flesh and blood. If I don't want him to do something, there's supposed to [be a] compromise or we supposed to talk about it. You not supposed to just go behind my back and do it. This is my son, too."
ON HIS FRIENDSHIPS WITH MEEK MILL AND DRAKE
"On some real shit, I love Meek. And the Drake situation, I feel like genuinely we've been building a great relationship over these years. We got history together. We went on a few tours together so it was like, publicly, some things was said and it was took out of context. And even with the situation coming out, we put it all behind us, went on a sold out tour and we built from that and I feel like it's genuine, it's authentic and we built trust between each other. So with trust it's just bringing us closer because in this industry, as you get bigger, I feel like you lose trust for everyone around you. You feel like the people you come in contact with, you can't trust them. So I feel like it had to happen over years, that couldn't happen over a few months."
ON NOT BEING SHY ANYMORE
"It's very much true because I was shy talking about certain things and I was shy with being honest because I didn't want people to judge me talking about fatherhood and how somebody should have my child around me. It scared me because I know there's millions of people who are going to have probably a different outlook on it or come at me a different way, but I gotta be like, 'Fuck what they think.' If people is going to like you, they going to like you. There's people that's not going to like you so much, they probably don't know anything about you. How you going to focus on somebody that don't even know a thing about you? They going to have their opinions and you just got to live life for you."
But that's not all XXL's Fall 2015 issue has in store. There are also interviews with Mac Miller as he prepped the release of his new album, GO:OD A.M.; Scarface discusses surviving 25 years in hip-hop; producers of the moment Southside, Metro Boomin and London On Da Track explain their craft and XXL takes a deep look at how the Drake vs. Meek Mill beef compared to 50 Cent's long-standing beef with Ja Rule, plus much more.
XXL's Fall 2015 issue hits stands everywhere on September 28.