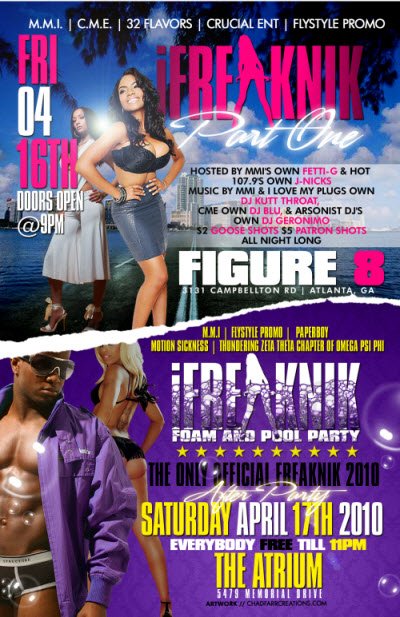 Freaknik 2010 may be off to a sluggish start, but authorities in every metro Atlanta county are preparing for the worst.
There were few signs that revelers were arriving in town. Back in Freaknik's heyday of the mid-1990s, the streets of Atlanta usually filled up by Friday afternoon with thousands of party-goers. In perhaps another sign of more hype than reality, Freaknik didn't seem to be creating much of an Internet buzz. The term Freaknik was not trending on either Google or Twitter.
Atlanta is bracing for as many as 300,000 people to attend several other events this weekend, such as the Atlanta Dogwood Festival, the Sweetwater 420 Festival, a robotics competi*ion, a Bon Jovi concert, the Hawks-Bucks playoff opener and an Atlanta Braves weekend series.
On Wednesday, Mayor Kasim Reed said the nonsense from the past, such as public nudity, would not be tolerated. Police and firefighters will be out in force, city officials have promised. AJC
Friday Night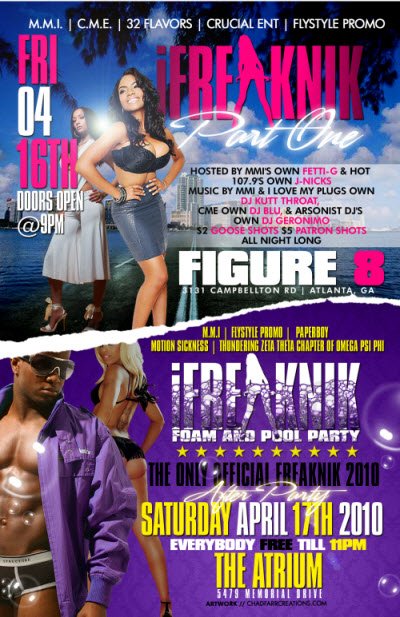 Figure 8
3131 Campbellton Rd
Atlanta, GA 30311-5301
The Atrium
(404) 298-6545
Saturday Night
Frequency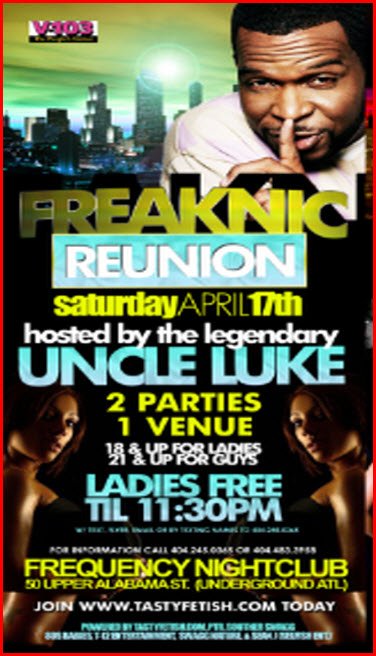 50 Alabama Street Southwest
Scores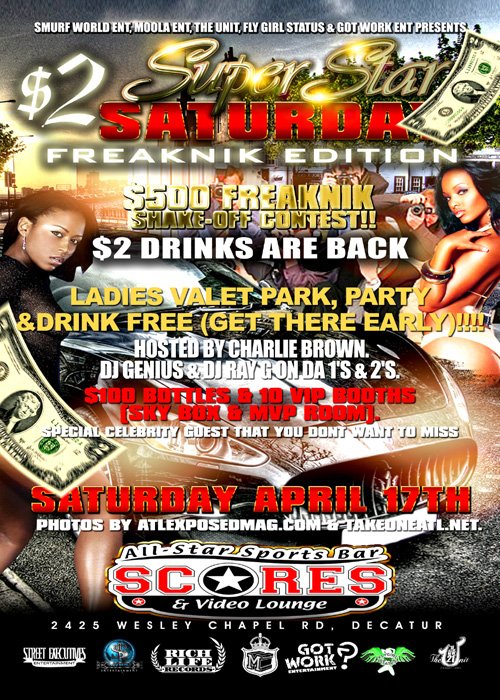 2425 Wesley Chapel Road
Club Miami

3011 Buford Highway Northeast
More updates as the weekend continues, check back for pictures next week..