This exoskeleton suit is commercially available in Japan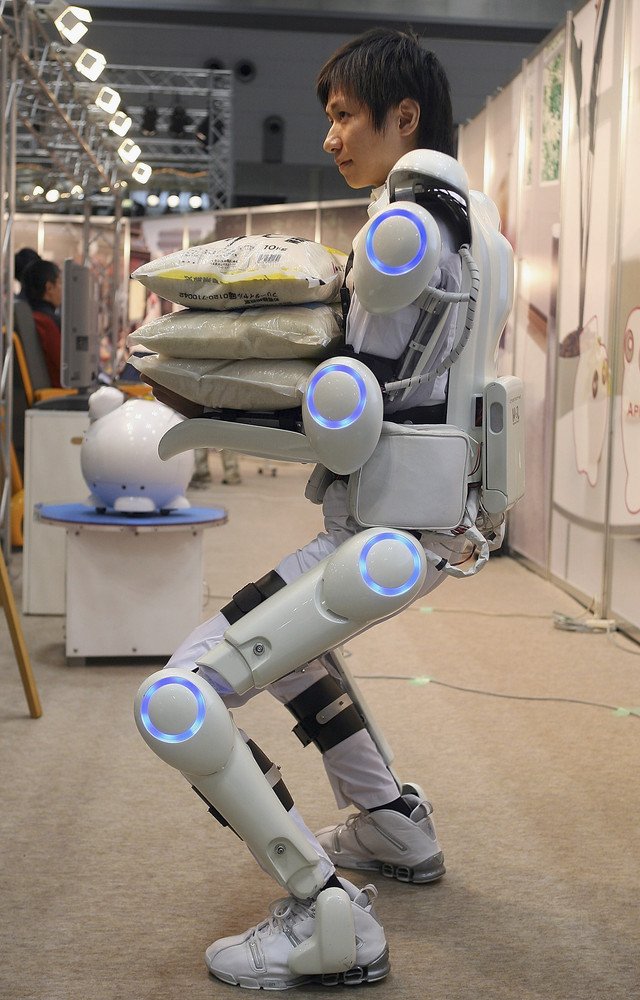 A robotic suit that is worn as an exoskeleton and can be used to help disabled people walk again has received an EC certificate from the German safety monitoring agency.
The approval means that the Robot Suit HAL, designed by Japanese robotics firm Cyberdene, has passed the required safety tests, paving the way for the suit to be sold in other parts of Europe, including the UK.
HAL, which stands for Hybrid Assisted Limb, responds to biosignals detected on the wearer's skin that are sent to the muscles which in turn makes the robotic limbs move.
Cyberdyne and Tsukuba University began hospital trials of the HAL suit in 2012 in Japan.
By October 2012 HAL suits were being used by 130 different medical institutions across the country.
In February this year, the HAL system became the first powered exoskeleton to receive global safety certification and it has now received a EC Certificate of Conformity in Germany.
This means it has passed the German safety standards of the TUV Rhineland agency and is allowed to be sold in the country.
The exoskeleton was demonstrated during a press conference to celebrate the news at the company headquarters in Tsukuba, north-east of Tokyo, Ibaraki prefecture, Japan.