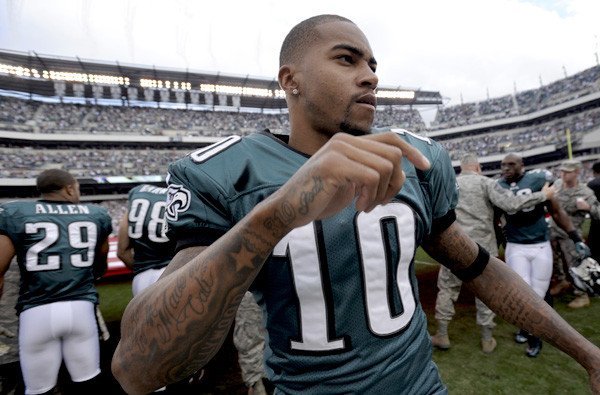 The Eagles dropped a bombshell Friday afternoon when they released wide receiver DeSean Jackson, who was coming off a Pro Bowl season in which he caught 82 passes for 1332 yards and 9 TDs. The Eagles reportedly explored compensation from other teams around the league via trade, but Jackson's outright release comes as a surprise.
"After careful consideration over this offseason, the Philadelphia Eagles have decided to part ways with DeSean Jackson. The team informed him of his release today," the team said in a statement.
Some within the Eagles organization felt that Jackson was not a fit in the locker room culture that Chip Kelly was trying to cultivate. There were also other warning signs that Jackson could be on his way out as an Eagle. After urgently re-signing Jeremy Maclin and Riley Cooper, and then releasing wide receiver Jason Avant, the Eagles' salary cap number at the wide receiver position reached a total of over $25 million. That total was second only to the Miami Dolphins, and nearly double the league average.