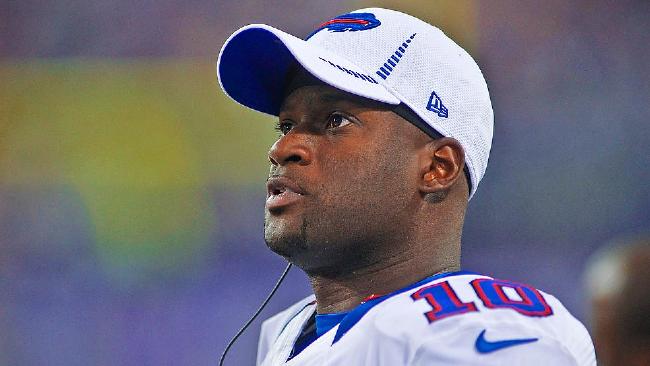 Young spent the past six years blowing his fortune. After signing a $58 million contract, with $26 million of it guaranteed, Young says he's broke.
"I would just say that Vince needs a job,"
his attorney told the Associated Press. A young multi-millionaire can still have fun. But smart young multi-millionaires listen.
Plenty of people tried talking to Young. He certainly got an earful at the 2006 rookie symposium, where the NFL makes draftees sit through four days of cautionary tales.
They were lectures on career planning, life skills and financial advice. Ex-players talked about where they went wrong.
Young probably sat there smugly glancing down at his Ferrari owner's manual. He believed the commercials that dubbed him "In-Vince-ible."
That's how you end up letting a friendly defense attorney become your agent and handle your investments. The other partner was Young's uncle, a middle-school teacher with no business experience.
It seems the only good investment Young made was in the Austin restaurant. All he probably did was lend his revered name to it, but at least the joint is still in business.
Otherwise, Young is out of NFL business. All that raw talent was never enough. There were too many immature breakdowns and blown plays. The last completion Young made in Tennessee came when he threw his shoulder pads into the stands.
He went to Philadelphia, where Michael Vick was resurrecting Michael Vick.
Vick had learned from his mistakes to the point he was lecturing rookies. If Young started listening, it was too late.
The Eagles released him, then the Bills. His lifestyle is built on an NFL salary, and the money isn't coming in. Young is suing his advisors, saying they ripped him off.
They claim Young approved every deal and his real problem is irresponsibility. "A common occurrence," the counter-suit reads, "as Jeff Fisher, Mack Brown, numerous NFL executives, coaches, teammates, scouts, girlfriends and illegitimate children will attest." These days he is Broke, pushing 30 and out of work. After reading so many of these similar athlete stories you start becoming numb to feeling bad for these guys.