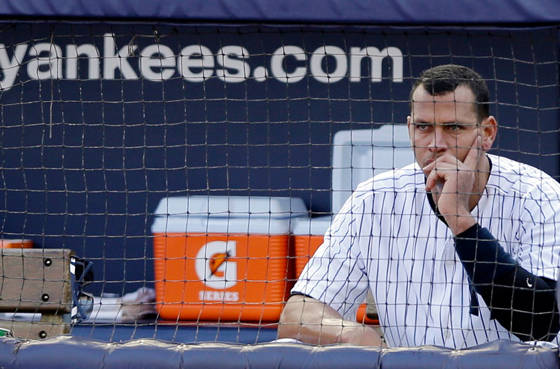 The Yankees third baseman Alex Rodriguez is set to make $29 Million this year and there is a chance that he wont play half or any of the season at all.
Teams are expected to set their day opening rosters for Sunday and with all the money the Yankees have put over the years it looks like the historic franchise will have a payroll paying out 10 times what other teams pay such as the Houston Astros. A-Rod is still recovering fro hip surgery after struggling in many of last years games included the playoffs.
"When we get on the baseball field with whomever the opponent is, they are not sitting there saying: 'Well, their players make more money than us, so therefore you're deemed a winner and we're deemed a loser,' " Astros manager Bo Porter said Thursday.