Would You Wear These Adidas Sneakers With Shackles?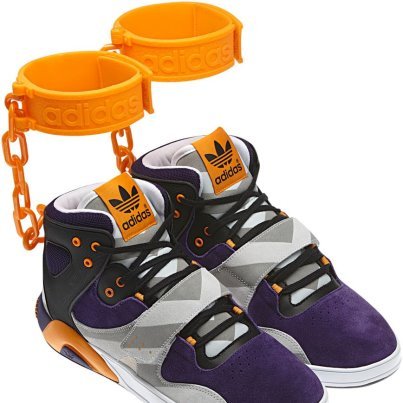 Check out these new Adidas kicks that are buzzing online not cause their hot but due to there shackles.. They are called Jeremy Scott Roundhouse Mids. They refer to them as handcuffs but the look a lot like the same shackles are African ancestors were forced to wear 400 years. I don't think any man who ever been on house arrest or incarcerated is going to be standing in line for hours to cop these sneaks.
On their Facebook page, the company has explained that the "shackles" are for those with "a sneaker game so hot you lock your kicks to your ankles."
Purple/Silver-Orange
G61099
August 12th, 2012
$350
Would you rock these?