Woman Hides Stolen Fur Coat In Underwear For 3 Days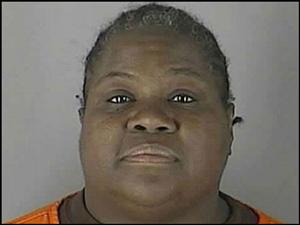 BLOOMINGTON, MN (CNN) — A Minnesota woman caught on camera stealing a fur coat by hiding it in her underwear will spend the next two years in prison.
Cameras at the Alaskan Fur Company in Bloomington catch Stephanie Moreland taking a $6,5000 mink fur and stuffing it under her skirt seconds before a clerk walks by.
The worker is suspicious and stops her at the door.
Police are called, they don't find the coat, but still make an arrest. Three days later, after the holiday weekend, a detective interviews her about the theft.
At first, she lies about the mink fur by saying, "I sold the coat." But then police say she tries to use it as a way to avoid jail. Stehlik says, "That's when she made the decision to take the coat out and give it to him."
Moreland pulls the coat from her underpants and explains how she was able to walk out of the store. Stehlik says, "I'll tell you why they didn't check me, I pulled my pants down and they said you don't have on panties?"
Police say the woman spent three days in jail before handing over the coat. The coat went undetected by officers for days.
Police say part of the reason Moreland was able to hide the coat is because she is a large woman. And since a female officer wasn't available during the arrest, the policeman wasn't able to do a full search.