Wiz Khalifa – 'Started From The Bottom' (Remix)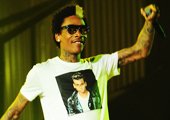 Wiz Khalifa is the first rapper to jump on Drake's single "Started From The Bottom" and takes the song to a completely different level. Check it out by heading through. We do not want to spoil the fun.
His Cabin Fever 2 mixtape came out last year, along with the release of Wiz's fourth studio album O.N.I.F.C. Purchase the album here.