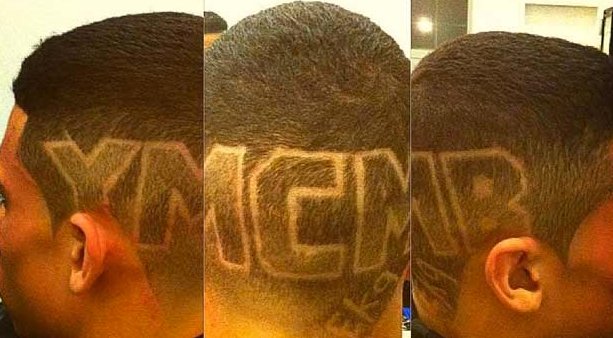 The Winnipeg Jets' Evander Kane is definitly a fan of Lil Wayne by the looks of his latest hairdo.
The 21-year-old left wing shared a photograph of his new hairstyle on Twitter on Friday afternoon, hours before the Jets take on the Pittsburgh Penguins.
The letters shaved onto Kane's head, YMCMB, stand for "Young Money Cash Money Billionaires," a reference to Lil' Wayne's record label.
Kane's initials and player number, No. 9, are also visible.
Kane came under fire last month for tweeting a photograph of himself clutching wads of dollar bills in Las Vegas. He later said the picture was just a joke.
Hockey Night in Canada commentator Don Cherry backed Kane during the controversy, suggesting that the Twitterverse cut the player some slack.
Kane signed a $31.5 million-contract with the Jets the day before the NHL lockout began.