Whispers Gentleman's Club Grand Opening Pictures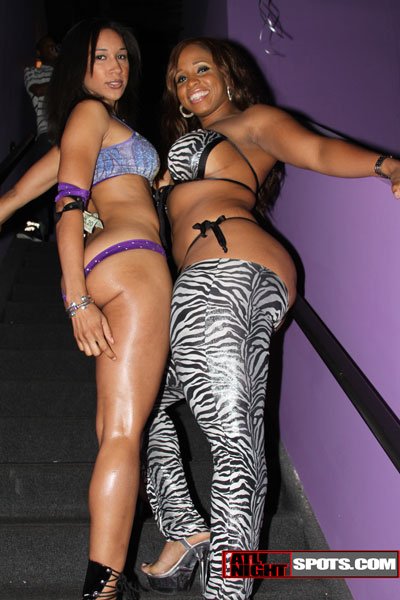 Whispers formally known as Body Tap had there official grand opening Friday night. I arrived at the club around 1:30,the parking lot was full and they had valet as you pull up park your car for $5.00. Cot damn valet is every where that lot used to be free… Any way the club made some major renovations to the main floor including removing the center stage that was so deep you couldn't even touch a dancer while giving her a tip. They now have a stage in the middle of the floor as shown in the picture below. Whispers added huge mirrors through out the club to give it a vibe of being bigger then it actually is along with some huge flat screen T.V's.
There was about 20 dancers in the building that I seen and out of that pool 7 or 8 of them would get a dance from me. Watching Kai Lynn (picture above) thick ass dance would be worth a trip to Whispers alone. I am sure the word will get out the club is officially open and promoters will start pumping up the club and it will slowly pick up to where it once was.
I can vouch that the food is good cause I ate the plate on the left with the fish. Lap dances are $10 dollars at night and $5 dollars during the day hours. The DJ was just aight,he didn't let the songs play all the way through as if the dances were only $5 dollars. The club announced it was closing 3am to the surprise of a lot of customers. A new name,renovations and management isn't always a quick fix but it's a start in the right direction I think it will only be a matter of time before Whispers is at the top of Atlanta's strip clubs options.
Newest Message Board Posts:
Mark Cuban fined $100,000 for comments on LeBron
Drake ft. Young Jeezy – Unforgettable (Radio Rip)
Twerk Team "se*y girl anthem" May 21, 2010
UK's Beautiful Sensation-Just Meave
Aniley Perez
Gina Ramos