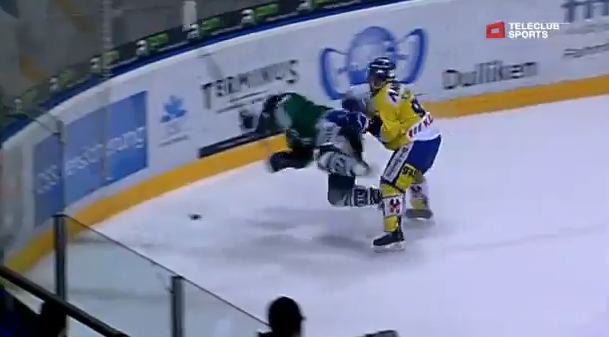 Tages Anzeiger reported Attorney General Felix Bänziger saying that the severity of Keller's paralysis, which is not yet completely known, and the spirit of the illegal play — whether it was intentional or accidental — will be a factor in the investigation that could lead to prosecution. Bänziger told Tages Anzeiger that the investigation was not initiated by Keller but by the prosecutor's office.
The Los Angeles Times reported the hospital releasing a statement saying Keller suffered injuries to his fourth thoracic vertebra and would be a permanent paraplegic as a result. Still, the extent of the injury will take a couple weeks to officially determine.
The SC Langenthal issued a statement saying the team "regrets" the extraordinary and serious consequences of the play, Tages Anzeiger reported. Schnyder, the offending player, expressed similar remorse as well.
Via Deadspin