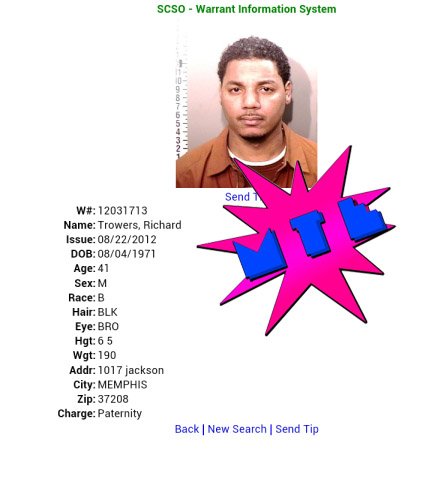 A month ago we showed you LHHNY Rich Dollaz mug shot from being arrested for child support.. now you can watch the video. Well the case has finally caught up with him. Rich attempted to travel to Memphis to attend a talent show, under a alleged fake name.
While in Memphis, Rich was arrested by Shelby County police. Rich allegedly had a warrant for failure to appear in court. He was supposed to appear for a court ordered paternity test in Memphis but failed to comply.
He also allegedly has warrant in the state of New Jersey and is riding on a suspended license. Rich is currently in booking. Stay tuned for footage of the arrest. Damn Rich….who is going to come bail you out bro???