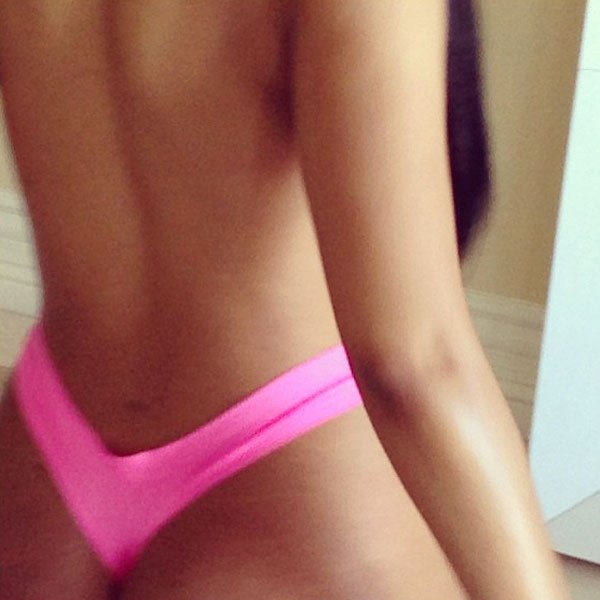 The 30-year-old hip hop star took to her new Instagram page earlier today to share an almost-naked photo of herself and, no, it wasn't in honor of throwback Thursday.
"#ThongThursdays," the beauty shared along with a pic of her booty in a teeny, tiny pink thong that left very little to the imagination. In the snapshot, Minaj appears topless as she shows off her bare back, bum and right arm.
Afterwards, she posted another Instagram shot of herself from a past photo shoot in a kitchen with the caption, "B4 I post more #thongthursdays Check out this #throwbackThursday photo shoot pic." In the shot, a clothed-Minaj sports white heels, tiny skintight black shots and a white motorcycle jacket.
In a third Instagram pic she posted yesterday (but has since deleted), Minaj tried to get another trend going on the social networking site. What's Wednesday's trend you ask? "#CamelToeWednesdays," Minaj shared along with a photo of her in a bright pink bra and pink tights that hugged every curve of her body.