Watch Kanye West Perform In Abu Dhabi Wearing a Straitjacket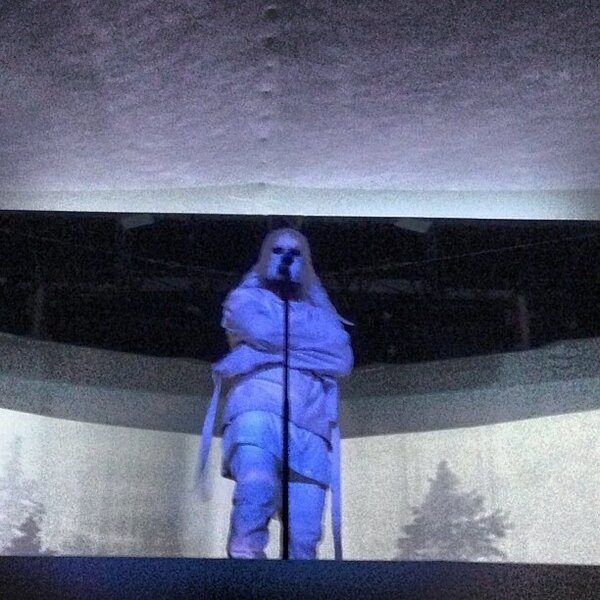 Kanye West chose his Abu Dhabi performance as the location to take his costumes to creepy level.
Yeezy is in the Lady Gaga lane now you never know what he is going to wear on the stage. Check out the video below live from the du Arena at Yas Island  where he pulled out the Maison Margiela Haute Couture crystal mask and straight jacket.