Video: White Girl Gone Wild at Drake Concert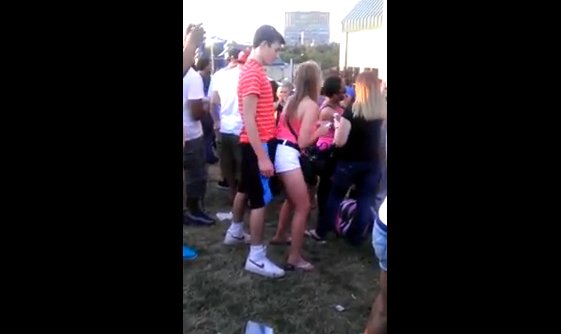 She must of been gone wild of a Molly.. This is from a Drake concert in Camden, New Jersey that happened last summer, but has just recently gone viral.
This was uncomfortable to watch cause it looked like he was mad uncomfortable with her wack ass lap dance. She was in a zone and didn't care who was watching..