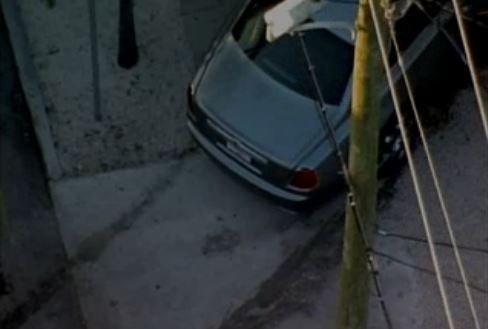 His Rolls-Royce crashed into an apartment building after an apparent drive-by shooting.
It exactly hasn't been a happy birthday for rapper Rick Ross.
According The Huffington Post, witnesses said "dozens" of shots were fired at a Rolls-Royce that Ross was traveling in early Monday morning in Fort Lauderdale, Fla. Police said Ross' driver swerved and crashed the vehicle into an apartment building to avoid the bullets, which were fired from another car in an apparent drive-by shooting. No one was injured.
Witnesses said Ross had been celebrating his birthday at a nearby restaurant called The Floridian. No arrests have been made.
TMZ says Cops have confirmed that Ross was driving the Rolls-Royce at the time of the crash. The passenger was Shateria L. Moragne-el who is reportedly dating the him.