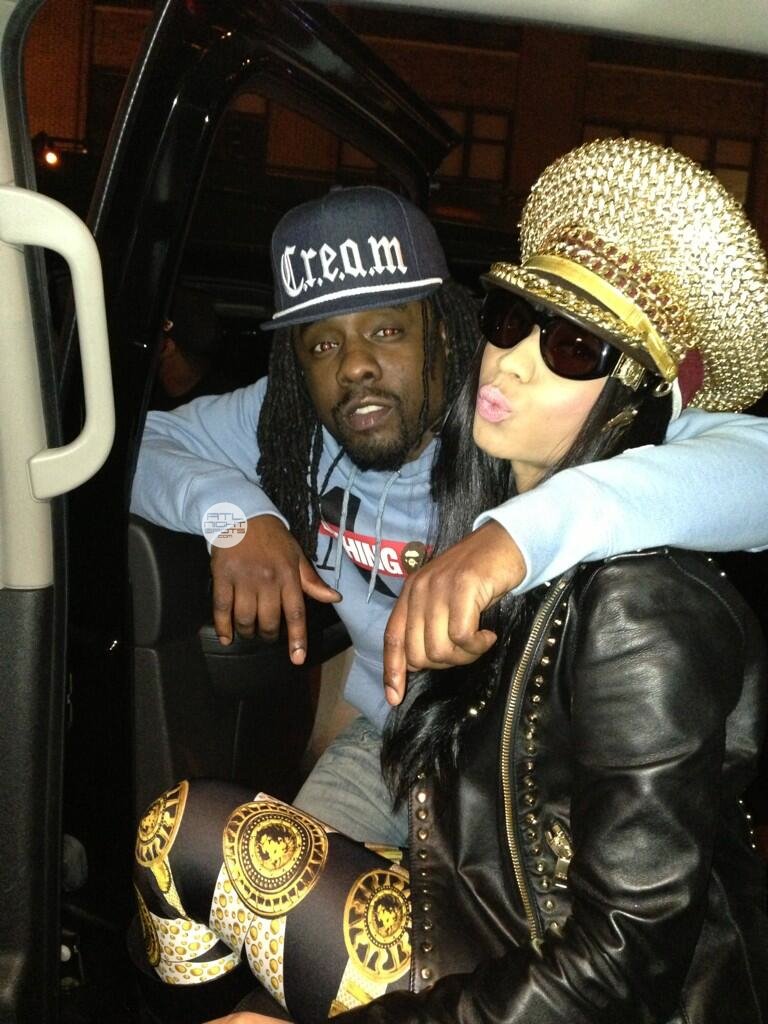 Last night in NYC after leaving the night club.. Wale & Nicki Minaj linked up in the parking lot of McDonalds.
We will all be hearing Nicki Minaj and Wale on "Clappers" along with Juicy J in strip clubs all over. Minaj swerves in for barely half a verse, playing the role of a pimp with a horde of women fit to please. Recalling E.U.'s classic go-go single "Da bu**," Wale yelps: "Shorty got a big ole bu**."
Check out Wale "The Gifted" 3rd Series featuring Fela Kuti, Bob Marley, Miles Davis, Outkast, Chuck Brown, Pharrell, J Dilla, Dr. Dre, Kanye West.
Wale's third studio album, due June 25, is currently in the mastering process.
Watch Wale "The Gifted" Series (Episode 3):