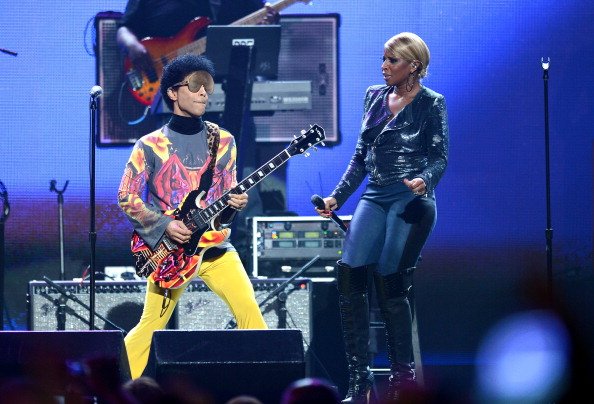 iHeartRadio Music Festival fans got more then what they paid for from Mary J. Blige who surprised them during her set with a special guest by the name of Prince.
"I got a real good friend in the building. He's one of the most amazing artists to every walk the earth,"
she said as she introduced the man known as Prince.
"I know you have to be very particular about who you be messing with," she told Prince before they launched into the song. "Sing with me tonight!"
How many people can say they seen Mary J Blige and Prince live in concert.