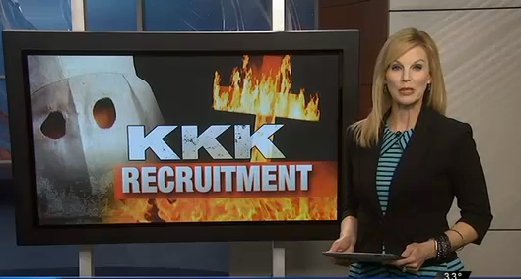 Sheriff's officials in the Atlanta area are investigating whether any laws were broken when fliers inviting residents to join the Ku Klux Klan were placed outside homes.
Newton County sheriff's Deputy Courtney Morrison says the fliers are being reviewed to make sure they don't contain any inappropriate information or threats.
The Newton Citizen reports that the fliers included a drawing of a robed klansman standing in front of a tree with writing that said, "Join the KKK — Loyal White Knights."
CBS Atlanta reports that police collected more than 30 of the fliers that were folded and packed into plastic sandwich bags and tossed at the end of driveways in the Covington area.
Covington is about 35 miles southeast of Atlanta.
A man claiming to be an Imperial Wizard told CBS Atlanta News over the phone that the Newton County neighborhood was just one of many neighborhoods from Florida to New York State where they distributed flyers.
But the neighbors in Newton County told CBS Atlanta News the propaganda brought them together, rather than dividing them.
"We probably threw it away and didn't realize what it was," said neighbor Hadiyah Abdul-Mateen.
Abdul-Mateen didn't even recognize the Ku Klux Klan targeted her family for recruitment on the weekend before Martin Luther King Jr's birthday.
"They need to get a life, I mean really," said Abdul-Mateen. "I'm hoping it had nothing to do with President Barack Obama being re-elected."