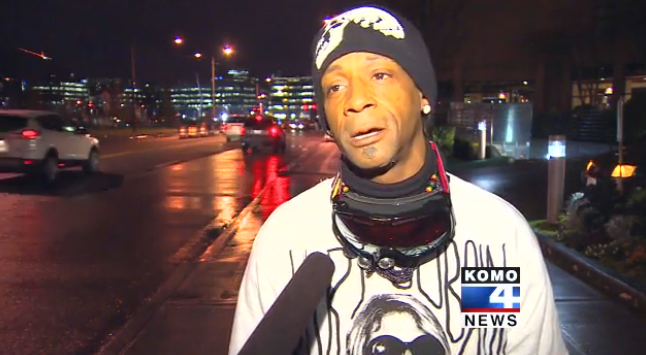 Katt Williams has decided to hang up the mic after several months of odd behavior that culminated in his arrest in Seattle on Sunday for investigation of harassment, assault and obstructing police.
Katt spoke to TV station KOMO 4 and said the events of the past few days in Seattle convinced him to retire. Katt added that we was going to place an offer of $301,000 for the Washington State Ferry Rhododendron as a place to stay with his family and staff until his Thursday court date. The comedian says the city of Seattle has ruined his reputation and he plans to sue.
"If they will accept our bid… I will take me and my whole staff on that boat because I still have a court date four days from now and can't leave and I've been kicked out of four hotels in two days and I've been arrested by three different sets of officers four different times detained by two sets of officers," he said. "I can stay there [on the ferry] and my family can be there and my dogs can be there and my whole staff can be there until we get done suing Seattle for this $50 million that I want for crippling my reputation as a father and a black man and as a taxpaying citizen and as a person who is not a convicted felon."
Katt's troubles in Seattle started last Thursday when he missed a show at The Paramount Theatre after his Hummer ran out of gas. He reportedly slashed the tires on the vehicle and rammed it with another car. On Friday he was accused by three fans of attacking them after a show when they tried to take a photo with him, but Katt claimed the fans forced their way into his dressing room.
On Sunday Katt got into trouble at the World Sports Grille when he threatened people with a pool cue and refused to leave. He then allegedly followed a family to their car and flicked a lit cigarette through the car window, which hit a woman just below her eye. Police say he also threw a rock at the car.
He was arrested for the incident at World Sports Grille and later bailed out by his road manager Suge Knight.
Katt told Komo 4 that the recent events were enough to force him to retire.
"This was a place I like to bring my kids and let them do stuff without people caring who they were," he said. "I got arrested in front my kids three times in my three days stay in Seattle… And all we were doing was coming into town to sell jokes and police department painted me as some sort of public menace that came to town. I'm just gonna go ahead and announce my retirement from standup, I'm kinda done. I've discussed it with my kids, I wasn't gonna do it in the middle of a Seattle street, I was going to go to Los Angeles and do it in the offices of ICM or LiveNation."