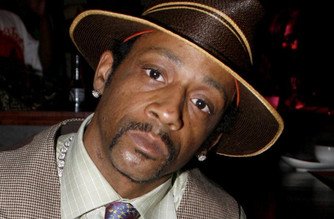 L.A. stand-up performer Katt Williams has been on a comedy tour, often with an locally-based entourage, that seems to be more notable for his peculiar behavior than for punchlines.
Only days after he allegedly led cops in Sacramento on a bizarre pursuit — he reportedly rode a three-whiled motor bike on a sidewalk — Williams was a no-show at a scheduled comedy concert in Seattle last night. His absence was announced on stage.
It wasn't immediately clear …
… why.
An opening act, Gina Yashere, stated that he had been arrested, though it wasn't clear for what:
Hmmm… Looks like the American police have a hard on for our Katt.. They arrested him on the way to the show… Cue 4000 very pissed of Seattlans.. I had fun tho…
A tipster told us:
After four hours of opening acts, two artists being booed off stage, the fire alarm going off and fire fighters coming to paramount theater [the show was canceled]. The crowd dispersed at 12 a.m. after the emcee said "Katt had been arrested" and "all the true Katt Williams fans will stick around." After that people left.