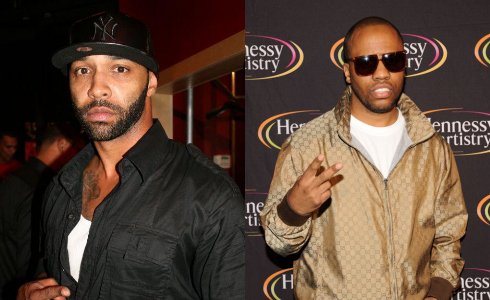 Now we can finally see some footage from the fight that went down at the Love & Hip Hop Reunion between Joe Budden and Consequence. It all started when Cons attacked Budden, and Tahiry sneaked him.
Budden then called up Angie Martinez's show to give his side of the story and promised to retaliate. Then, news spread that Joe Budden beat up Consequence later that night. You can see Budden and his man knock Consequence to the ground while Jen The Pen screams. This footage won't be shown on the Love & Hip Hop Reunion.
Star goes in on Cons..
Side note: