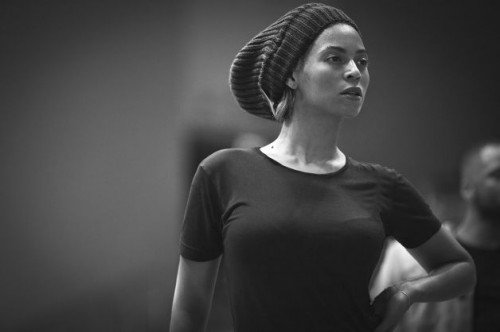 Beyonce has been is prepping hard for her Super Bowl XLVII halftime show on Sunday.
The singer released these photos of the rehearsals on her Tubmlr, Iam.Beyonce.com Wednesday.
Yesterday, the NFL told TMZ that "Beyonce and her team have been great to work with throughout this process," responding to rumors that the diva has been acting like, well, a diva and making outrageous demands of the league.