Video: Beyonce Sings The National Anthem At The 2013 Inauguration Of Barack Obama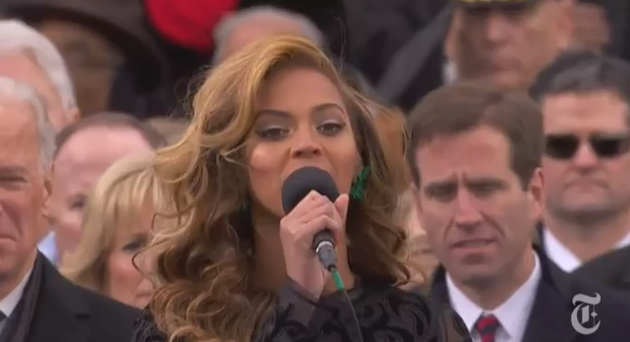 Beyonce made her presence felt today at the 2013 inauguration of President Barack Obama. The singer performed a rousing version of "The Star-Bangled Banner" to help close out today's ceremony.
An estimated crowd of 800,000 that extended along the National Mall to a giant tent and screen in front of the Washington Monument watched Monday's presidential inaugural event on the Capitol Steps.