Video: 2 Chainz Brings Out Lil Wayne & Lebron James In Miami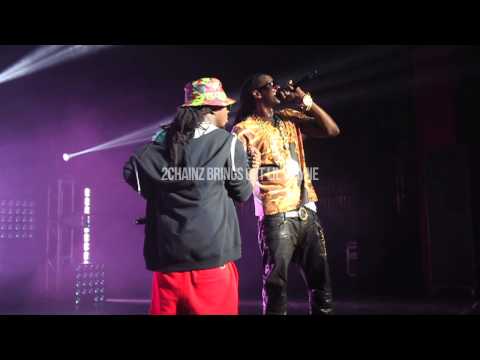 Last night 2 Chainz tore down the Tabernacle and brought out Trinidad James to perform "All Gold Everything."
Prior to that he took over South Beach and brought his B.O.A.T.S. tour to Miami. During his performance, he brought out Lil Wayne to perform 'Duffle Bag Boy' and 'Bandz A Make Her Dance'. Lebron James also blessed the stage to show his support.