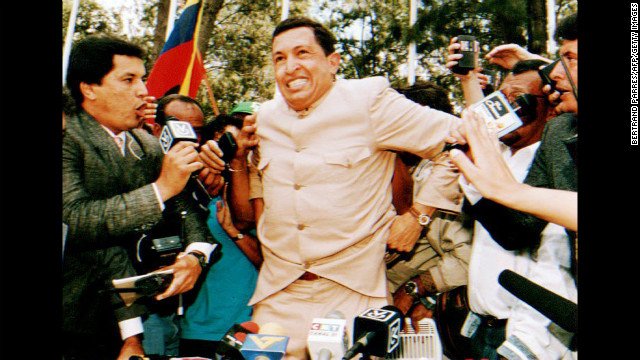 Venezuelan President Hugo Chavez died Tuesday afternoon after a long battle with cancer, Vice President Nicolas Maduro said.
Flanked by Cabinet ministers, Maduro teared up as he announced the news in a national broadcast.
"We must unite now more than ever,"
he said, calling on Venezuelans to remain peaceful and respectful.
In the coming hours, Maduro said, plans for Chavez's funeral would be announced.
Maduro said Chavez died Tuesday at 4:25 p.m. (3:55 p.m. ET). He did not specify when elections would be held, or who would run the country in the meantime.
"Our people can count on having a government of men and women committed to protecting them,"
Maduro said.
The announcement came hours after Maduro met with the country's top political and military leaders about Chavez's worsening health condition and suggested someone may have deliberately infected Chavez with cancer.
Venezuela's defense minister echoed Maduro's calls for unity and peace.