UConn Beats Kentucky, 60-54; Huskies Become the First No. 7 Seed to Win a National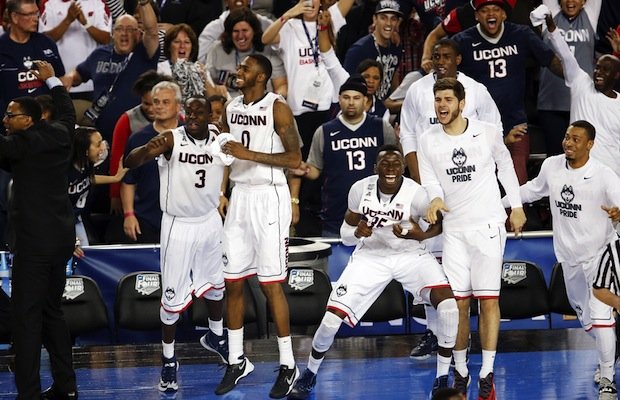 Who picked UConn to win it all? After plenty of upsets, No. 7 Connecticut comes away with the 60-54 victory over No. 8 Kentucky to win the National Championship. No other No. 7 seed has ever accomplished that Throughout the game, the 'Cats looked as though they let the moment get to them, committing 13 turnovers (nine more than they did against Wisconsin). Plus, Kentucky shot a dismal 13/24 from the charity stripe. Never underestimate the importance of the free throws. Kentucky knows that now.
As for UConn, we only have two words for you: Shabazz Napier. In what was his final collegiate game, Napier left quite the impression on NBA scouts, scoring 22 points on 8/16 shooting with six boards and three assists. Coming into the tourney, Shabazz was projected to be a second round pick, according to scouts. After this title run, the 6'1″ point guard showed that he has the speed, dribble, vision and leadership skills for the next level.