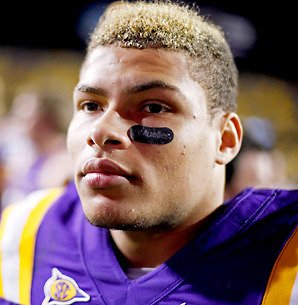 Former LSU defensive back Tyrann Mathieu plans to announce Thursday he is entering the next NFL draft, a source close to the player said.
Mathieu, known as the "Honey Badger," was a Heisman Trophy finalist known for his knack for making plays last year. But the 20-year-old Mathieu was suspended for this season due to a substance abuse issue he has continued to work on.
He was arrested last month on a possession of marijuana charge.
He was dismissed from the football team in August for failing a drug test, and entered a treatment program run by former NBA player John Lucas according ESPN.
Instead of transferring to another lower-division school to play this season, Mathieu re-enrolled at LSU but is not playing football.