Top Flight Security Tasered Ratchet Atlanta Mom In Front Of Her Kids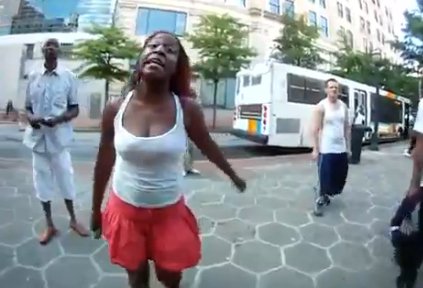 In a bizarre encounter that ended in an awful way with children watching a mother became unruly with a guard outside of an Atlanta shopping mall.
The mother was persistent on disobeying the guards order of leaving the malls premise, when she attacked the guard. The guard was left with no other choice but to use his taser to stop the attacking mother. The woman was tased in front of her children, who broke out into tears following the incident. Let this serve as an example of how not to act in front of your little ones.