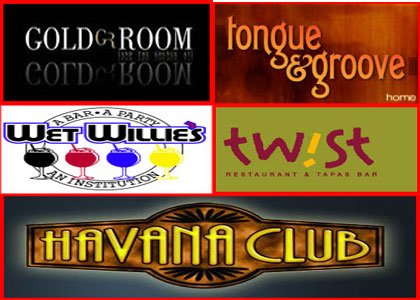 You know it's officially Spring time now aka 'break up season' so a lot of people are coming out of Winter hibernation and don't know whats popping in Atlanta. Well you know the hot spots in Atl change like the seasons well here is the current top 5 spots in no particular order.
Wet Willies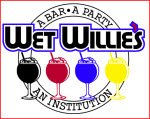 The women to men ratio can be off depending on what time you get there I been noticing the later you go the less women you see in there. So all you single guys out there I would advise the happy hour to 9pm hours. Monday night would be the only day I recommend getting there later. It's free to get in and every one wants a 'Call a cab' drink so there is usually a long club looking line to get inside if you get there to late. Wet Willies has a college to senior adult crowd depending on what time and day you get there. Word is there planning on adding a patio to the outside for the Summer time.
Here is the 'Call a cab' Wet Willie's Call a Cab (*Copyright of Wet Willies) 1/4 oz. Midori melon liqueur 1/4 oz. peach schnapps 1/4 coconut rum 1/4 oz. creme de bananes 1/4 oz. Stoli Ohranj vodka 1/4 oz. Southern Comfort peach liqueur 2 1/2 oz. cranberry juice 2 1/2 pineapple juice 2 1/2 Sprite soda and Ice
Mix all ingredients together in a glass or combine in the blender. Add in the juices and Sprite to fill up the glass. Serve!
2450 Piedmont Rd Atl, Ga 30324 Lindbergh Plaza
Twist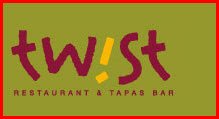 Twist on a Friday afternoon till night is a spot a lot of people are sleeping on. It is free to get in so there is a long line and usually no parking spots in Phipps Plaza to give you a visualization of crowded it gets on T.G.I.F. Twist has a mature mature crowd.
www.h2sr.com
3500 Peachtree Road Northeast
Atlanta, GA 30326-1236
(404) 869-1191
Tongue & Groove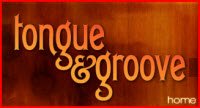 Tongue & Groove on a Monday night has been going strong around 2+ years now. With the addition of Wet Willies and the Gold Room opening up in the neighborhood of Lindbergh Plaza they all are going to benefit from each other like you can clearly see on any given Monday night.
2420 Piedmont Rd NE
Atlanta, GA 30324
(404) 261-2325
Gold Room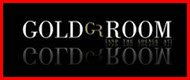 Alex Gidewon is promoting The Gold Room Monday nights so you know it's going to be going down with the most popular names hosting any given week and JD is one the 1's and 2's. Gold Room has a strict dress code compared to any other spots in the Atl on Monday night's so if you wanna see black Hollywood and throw that ish on this is your spot for that night.

www.goldroomatl.com/
2416 Piedmont Road Northeast Atlanta, GA 30324-3322 – (404) 693-9693
Havana Club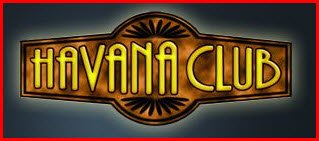 The Havana club is one the newest renovated clubs in the Atl as you can see from the pictures on the website below. Each room inside the club has a different theme and selection of music playing like something like Visions night club had. I would recommend going there on a Tuesday or Friday night.
www.havanaclubatl.com
3112 Piedmont Road Northeast
Atlanta, GA 30305-2508
(404) 869-8484
While were talking about spots that are hot we gotta flip the script and talk about spots that are not any more, Luckie Lounge on Wednesday night's lost it steam they had a nice long run though.