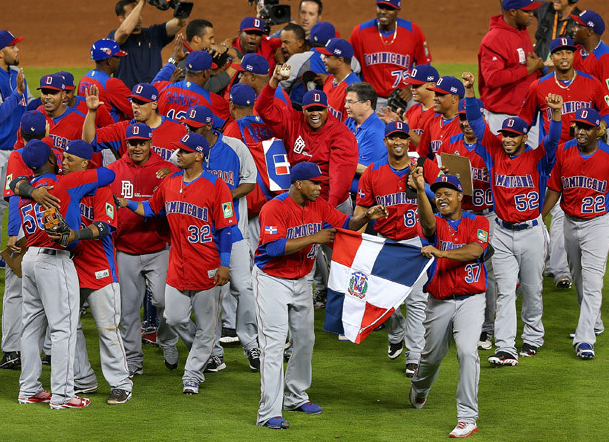 Before facing the US last night the Dominican team felt as though they were one of the teams to compete in the entire classic event, but last night proved other wise as the Dominican Republic defeated the United States 3-1 down in Miami ,Florida.Throughout much of the matchup the game was pretty evenly matched with a scored tied 1-1 going into the final two innings with the winner advancing onto the semifinal in San Francisco. Pinch-hitter Erick Aybar was able to get his team going with a singled home the lat Nelson Cruz score to give D.R. a 2-1 lead in the 9th. The crowd erupted as former Miami Marlins shortstop Jose Reyes put the game with his single as Aybar was able to steal home. After the game Manager for the Dominicans Tony Peña talked about his team run and victory of the US.
"I feel so emotional," Peña said finally. "Today was the battle of two ti*ans."
Before Aybar hit the team remained 0-7 with runners on base for chance to score. The first run came when another  long time former Marlins player Hanley Ramirez hit a homerun to silence the critics in the crowd and pitcher Fernando Rodney, threw for a perfect ninth to complete a six-hitter in his fourth save and has yet to allow a hit in 4 1-3 innings. They now wait to see who they will face out of the US and Puerto Rico as they play each other this Saturday.
"We came here to play baseball without disrespecting anyone," Rodney said. "A Dominican's adrenaline is like that. If you want to understand it, go there and experience it."
The Dominican Republic has pretty much cruised throughout the entire event with play and mindset set of there is no competi*ion and if they continue the run they are on will be holding the trophy when it's all said and done.