The Cleveland Cavaliers Broke Out the Ol' Manti Te'o Kiss Cam Last Night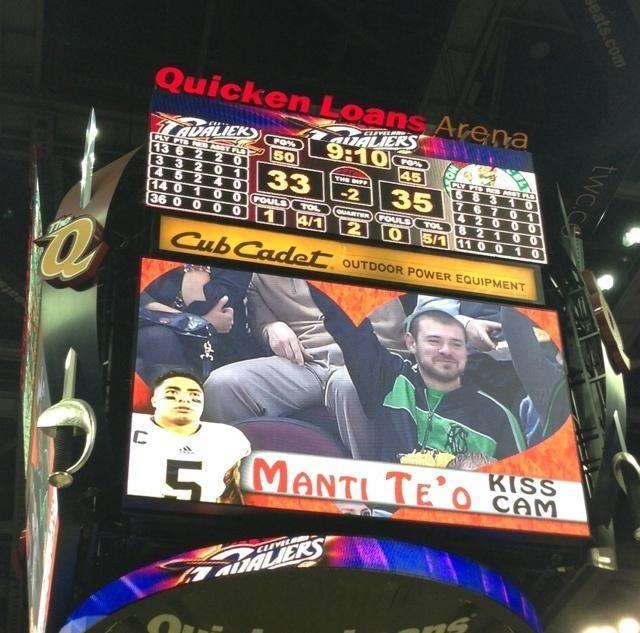 The Manti Te'o craze burns inside of the inner comedian in every single human being on the planet. The Jumbotron operator at Cleveland Cavaliers game is part of the phenomenon.
When any guy sitting alone looked up and seen this on the bug screen they knew they could of became a victim.
Via The Score