The Best Of Buffie The Body Work Out Videos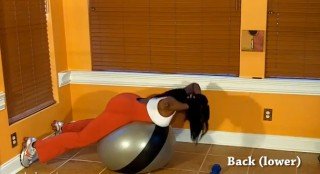 Buffie The Body put together the total body work out from head to toe! Inner & outer thighs, booty, lower & upper back, front & back of thighs, biceps & triceps, calves, shoulders front & back, hips, cardio, serratus interior and chest!
New Forum Posts:
Is This Chick's bu** Real Or Fake?
US banks shaken by biggest fund withdrawals since 9/11
Creep Files: Hulk Hogan tweets picture of daughter Brooke's legs
2pac's 1st Time Listening To Lil Wayne!