Tagged:
Slavery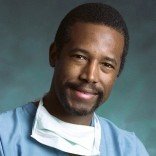 Conservative darling Dr. Ben Carson on Sunday defended comparing President Barack Obama's health care law to slavery
Watch a clip from Eddie Griffins controversial stand-up comedy show "Freedom of Speech" talking about supreme mathematics, melanin & slavery.. I guarantee you didn't know Eddie was that intelligent.
These days movies re-write history for everyone's entertainment pleasure on the big screen.