Tagged:
nick canon
Yesterday Aquafina Launches FlavorSplash With Performance By Austin Mahone And Celebrity DJ Nick Cannon.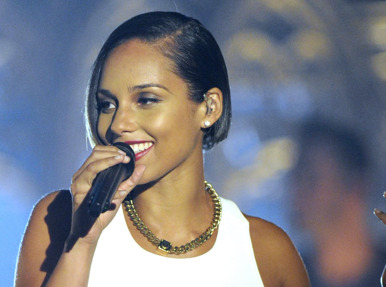 Grammy award winning Alicia Keys is Fresh off her stirring rendition of the "The Star Spangled Banner" at Super Bowl XLVII, will headline the halftime show at the 2013 NBA All-Star Game in Houston on Feb. 17.
Duane shows off his suit factory, which has sweatshop-like conditions and a bunch of old people working there for free; Nelly tries to smooth things between Kevin and Robin; and Robin unintentionally upstages Kevin in almost every way imaginable. Also, Kevin has another "meeting" with Nick Cannon's nephew Calvin that doesn't end well.