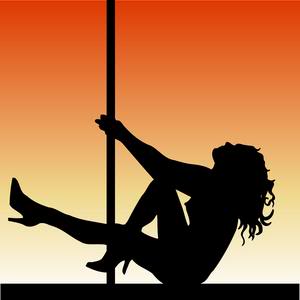 As you can tell this is a male dominated site and we all been to a strip club so what are some good or bad experiences that you had?
Here are some stories to start it off..
A stripper ( Light skinned, tats on her back and hips) saw me walk in. I always walk straight towards the bar to get my 2 drinks to start so they wont harass me about that Sh*t. I walk over to the bar and she walked up to me asking to buy her a drink (why do strippers do that? This is not the regular club. You want me to buy you a drink and give you money for a lapdance). I was holding a twenty in my hand. I told her I'm good with buying her a drink. I'll get a dance later. I turn to pay for my drink and there is no money in my hand. I'm thinking maybe I'm tripping, so I walked back out to my car, recount the money in my wallet, and wlak back in. I destinctly remember her standing next to me when I put my arm towards the ground (I'm not trying to stand there holding a twenty in my hand in her face. They see that Sh*t like gold). I go sit down like HOW THE FUCK DID THIS MAGICIAN ASS b**** GET TWENTY FROM MY HAND WHILE LOOKING AT ME). I wasnt even in the club 4 minutes. I mean I literally walk through the door and walk straight to the bar all the time. It was my fault for not noticing. And I can just imagine how the conversation would have been when confronting her. I charge it to the game
Then to top it off, I have the experience that I am sure every man who has went to the strip club has had. I had a nice phat ass chick come and ask for a dance. I'm like sure whatever. She popping it and droppin in. Then she goes for that stripper move of spreading her ass cheeks and Pu$$y lips. Her Sh*t smelled straight like Sh*t and sewage water in a blender. I generally go early in the day so that I can get in, get me dances, and move on for the day. Plus it is free parking and entrance early in the day. Once again, the club was not even open two hours and she smelled like Sh*t. I only regret not telling her. I was cool about it and left as soon as she was done, but in the 8 or whatever hours they work, some dude was going to laugh and tell her ass off once she smelled like Sh*t and been dancing for a few hours. That was my worst experience in a stripclub. I think every man has been a victim of the stripper saying she danced for more songs than she did and charge you for that Sh*t.
That reminds me that I remember a stripper tell a dude sitting next to me that she danced for 5 songs. Dude swore she only danced for 4 and started yelling at her. Next thing you know the security team is surrounding dude, He looks at ME for validation asking how many dances he got. All I could say was "why the fukc would I be looking at you?" and turned. I believed him though because I have been a victim.
Last one is from a friend of mine who I know is on the board. At a 404 Freak Party years ago and he was getting a dance from a chick. She went from dancing on him to grinding on his hand. Next thing you know she came on his hand…still charged him for the dance though.
Add on.