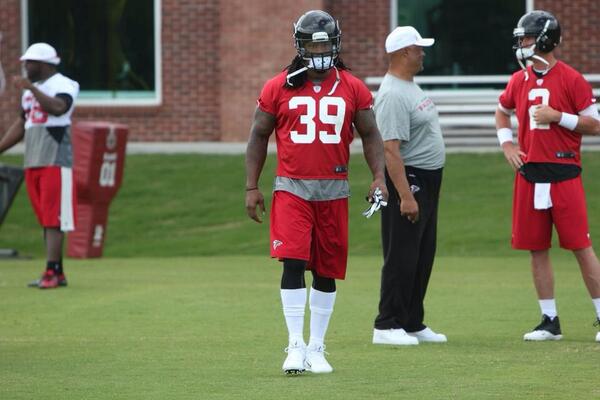 The Atlanta Falcons agreed to a three-year, $12-million deal with Steven Jackson, considered by most to be the best free-agent running back available.
"I think this is a very big signing for us," Falcons General Manager Thomas Dimitroff told the Associated Press on Thursday evening. "It continues to bolster our offensive firepower. It gives us not only strength, power in running ability but also the versatility to catch out of the backfield, which is a very important part of this offense."
Today was the 1st time Jackson (@sj39) was spotted in a Falcons helmet and jersey. (via @Atlanta_Falcons).