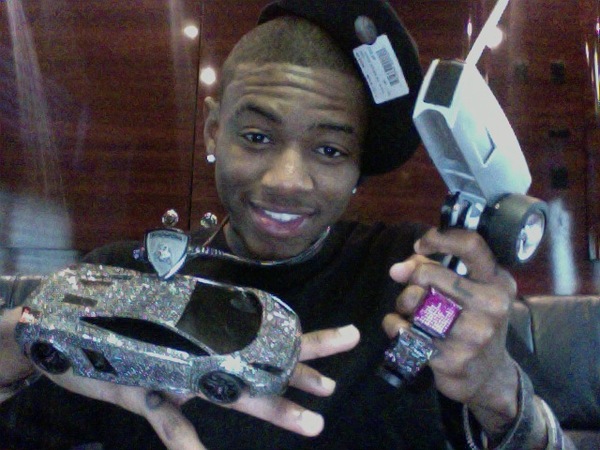 A Buckhead jeweler is suing Atlanta rapper Soulja Boy for more than $60,000, claiming the singer has refused to pay an outstanding debt.
Icebox Custom Jewelry filed the suit this week in Fulton County State Court. Soulja Boy, whose real name is DeAndre Way, and his company, Soulja Boy Tellem Music Inc., are named in the suit, which seeks repayment of the debt plus interest and other damages.
Efforts were being made to reach Soulja Boy for comment according to AJC.
Icebox, which is on Peachtree Street a few blocks from Lenox Square mall, said Soulja Boy purchased several pieces of jewelry for $45,144 in October 2011 and later that same year bought more jewelry and requested several repairs at a total cost of $15,726.
When contacted Wednesday, a store manager said the rapper had purchased jewelry from Icebox previously. On its website, the family-owned company said it has "large dealings in hip-hop jewelry."
Icebox said it has made numerous attempts to get the rapper behind the 2007 hit single "Crank That" to pay off the debt.