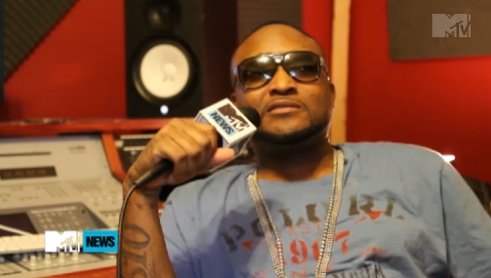 Shawty Lo couldn't go into detail about the reality show that's coming out based on his 11 kids and 10 baby mothers. But he did explain the family situation to MTV. Shawty says he takes care of his kids and has problems with only one of baby mamas.
"I came to be one of the largest drug dealers to come from Atlanta, Bankhead area and I started havin' kids. When the money came, a lot of women came," he said, estimating he was a millionaire by the time he turned 21. "Once you feel like a girl was your girlfriend or whatever, the rubber probably came off," he said candidly. "They wouldn't have an abortion. They used to take the money and run with it, and they'd have a baby by the most popular guy in the street, and that's how I had all them kids."
Before you judge a man walk in his shoes.. Shawty Lo explained his situation well, I knew him personally for about 5 years and he always has been involved with his children. Let's be honest the average guy would have walked away and said I can't afford to support all those children.