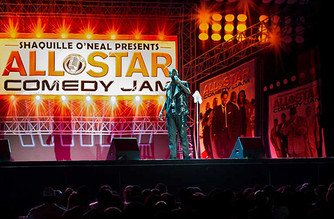 In the last four years, Shaq Entertainment has launched the highly successful All-Star Comedy Jam brand, producing several television specials, a highly successful DVD series and also helped catapult comedian Kevin Hart into the national spotlight.
Shaquille O'Neal, through his company Shaq Entertainment, launched the first All-Star Comedy Jam tour last fall to rave reviews. "I played with many All-stars on the court and laughed with these All-stars off the court," said Shaq. 2I?m happy to present this hand-picked lineup as the first Shaq All-Star tour."
Purchase tickets here.
Mon, Dec 31, 2012 10:00 PM